So, for some time, I have been toying with the idea of finding a space for this little photography business of mine and now, the time has come!! I am taking the plunge and looking forward to seeing how great it's going to be!
As of Tuesday afternoon, I now have a space in downtown Lake City, Fl to call my own!! My new location is downtown in between the Lake City Chamber of Commerce and the Historical Museum. Address is 152 SE Hernando Avenue; Lake City, Fl
I'm busy busy painting and deciding how I want my office to turn out, etc. We're doing a few upgrades to our place and then we'll be ready to welcome everyone in and share our awesome new place with everyone!
In this new place, I will have space to do newborn portraits  as well as headshots, individual, Senior and children's portraits but, haven't really found the need for a HUGE space to do family portraits since, I rarely get asked to do those indoors. If down the road, I see a big need, I'll definitely re-approach that thought but, right now, I am SUPER excited about this new venture!
It's also going to be a great space to meet clients and to preview your images and choose your faves before they go to print, pick up your images, etc.
More info and pics will be posted as things progress. Thank you to everyone who has been so welcoming and just as excited as we are. It means a lot to have so much support from my amazing friends and family.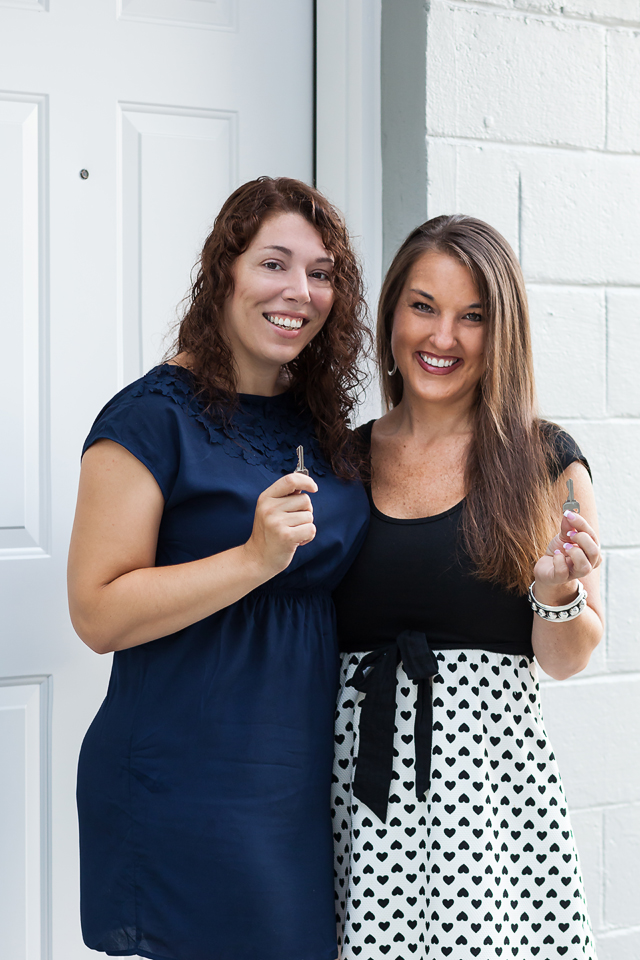 Pictured above: A pic of Me & Stephanie proudly holding the keys to our new place!!