So, I posted a few images of this sweet boy on my Facebook page back on March 26th and unfortunately, not much has changed with this sweet baby since my visit with him so, I thought I'd share a little more of his images and an update on him and his family and ask for many prayers for this precious precious little man. As you can see from that top right picture, he's showing he's a fighter, putting that fist up in the air. 😉 Please feel free to share his story. Maybe a doctor familiar with his condition could come across it if we're lucky since the doctors at his hospital don't seem to know much.
For those of you who didn't see that post, I'll start from the beginning.
I was contacted that week by a Foundation called Capturing Hopes Photography. They had been contacted with a request for services and had no Photographers in Florida and after searching online for Newborn Photographers they found me. They asked if I would be available to photograph a special baby who had been in the Pediatric ICU for a couple of  weeks.
Well, Thankfully, I had a little time on Thursday to be able to come meet Mr. Liam in Gainesville at Shands PICU and oh my GOSH! If he wasn't the SWEETEST  baby!!!
Liam's pregnancy was an easy one… Nothing seemed to give his Mom's doctors any reason to think that there was anything wrong with him and even after he was born, they thought he was a perfectly healthy baby when, in actuality, he had a long list of hidden things going on in his tiny little body.
They first discovered within the first week of his life that he had a cleft palate that starts at the back of his throat and was having digestive problems. After taking him to the Dr., they determined there may be even more wrong and took him to a geneticist who discovered he has  a condition called William's syndrome, and also has Agenesis of Corpus Collusum, & Hypopituitary, just to name a few of the issues they discovered.
About a month ago, while getting his first G.I. Tube put in, sweet Liam went into Cardiac arrest and had to be life flighted from the west coast of Florida where his family lives, all the way to Shands University of Florida Hospital in Gainesville. Since then, they have had to put in another G.I. Tube (the day before my visit) because the other one was causing so many problems and then they thought they would go home in a day or two after my visit. Well, Unfortunately, he is still there and hasn't gained any weight since my visit and doesn't seem to be tolerating any nourishment put into his body. The doctors seem baffled and don't seem to know  how to fix him yet.
His Mom has been with him in the hospital this whole time and has been on the wait list for the Ronald McDonald house for the same amount of time. His condition  is one that will require round the clock care which means his Mom will not be able to work which will cause a burden on the family (and I learned that she has had to feed herself this whole time she has been in the hospital with him, and all other expenses to take care of herself and sleeping on a chair in his room to be near him, etc so, unexpected expenses being separated from her home). He also has 3 beautiful big sisters at home staying with family while Mom is here in Gainesville and of course they miss their family terribly. I just can't imagine what they are going through during this time while trying to get Liam better.
If you read this far, it's obvious that you have a great heart and as we look at our beautiful healthy kids and family members, please think of this family who, in a blink of an eye, has had their life turned upside down. If you pray, please pray for healing for baby Liam and strength for this precious family!
If you are willing and able, please consider donating to their GoFundMe to help with Mom's expenses while she is now out of  work and having to take on all of this…anything would help.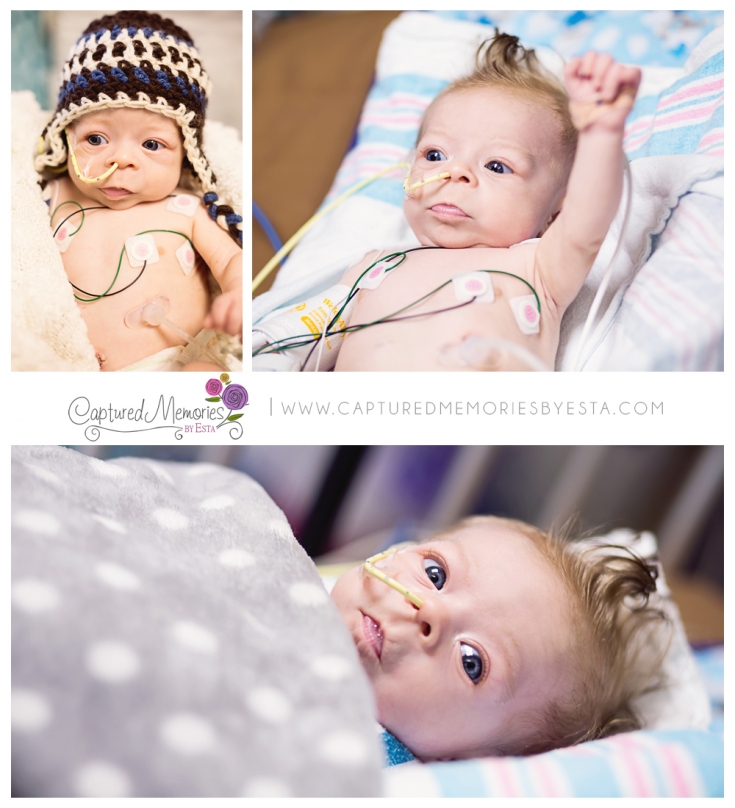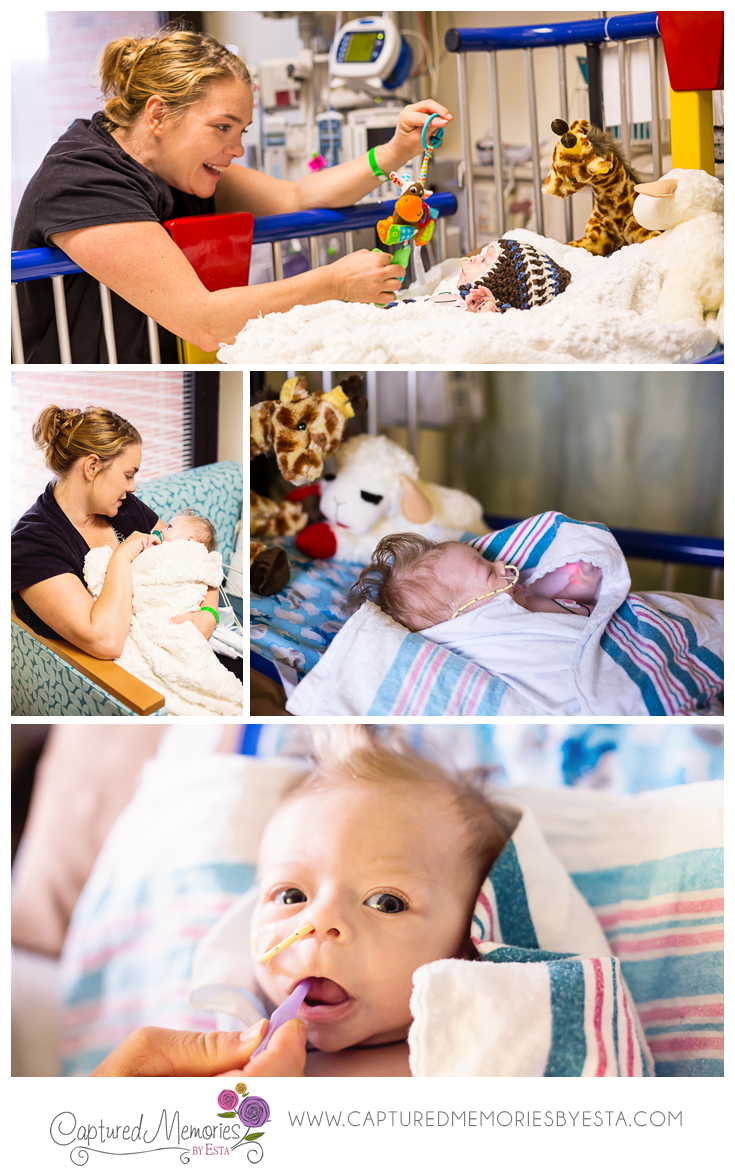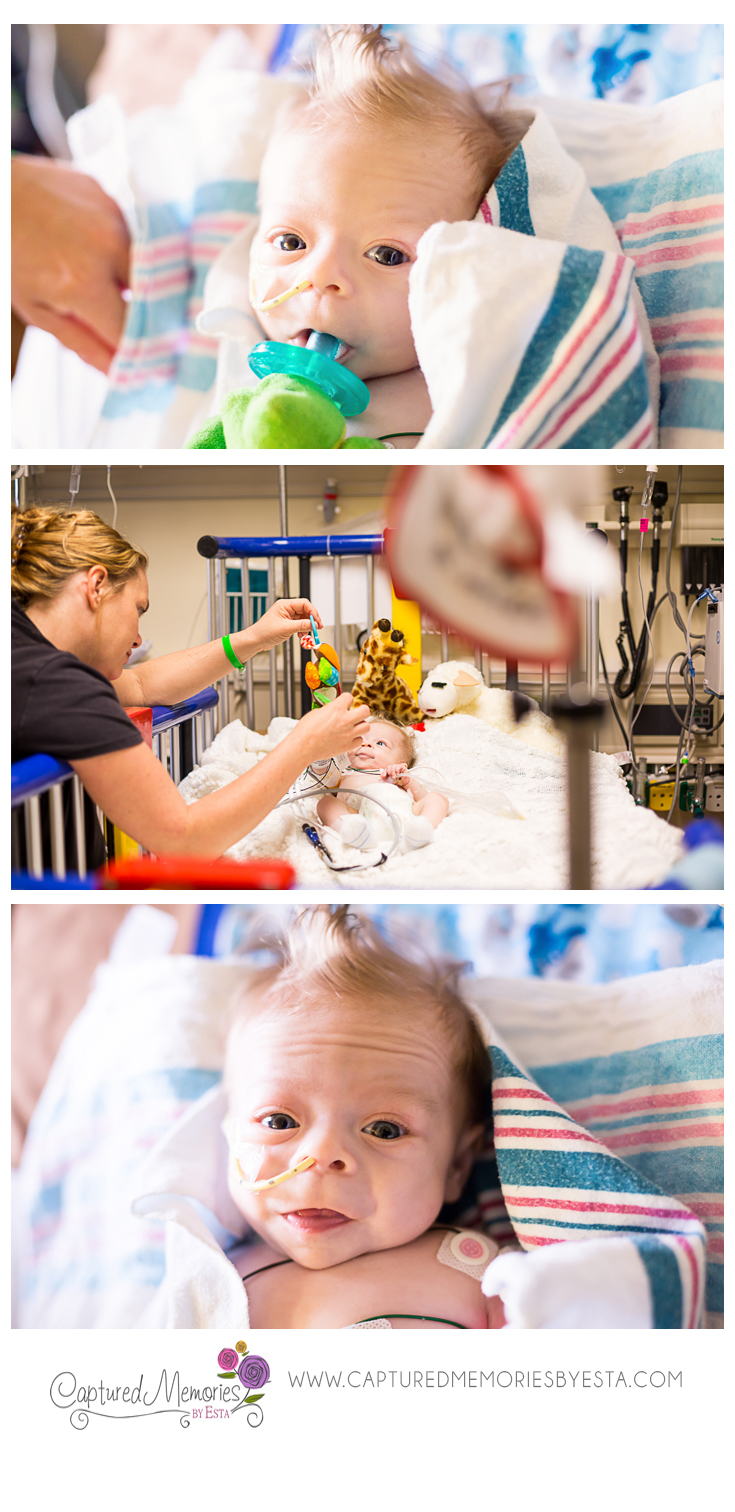 To visit his Go Fund me Page, you can click here of copy the following link. Anything you can give would be so appreciated for this Family. http://www.gofundme.com/LiamO225
For more info on Williams Syndrome, please visit https://williams-syndrome.org/what-is-williams-syndrome
And if you are a photographer seeing this and interested in giving your time to some special families with special babies, please visit http://www.capturinghopesphoto.org/