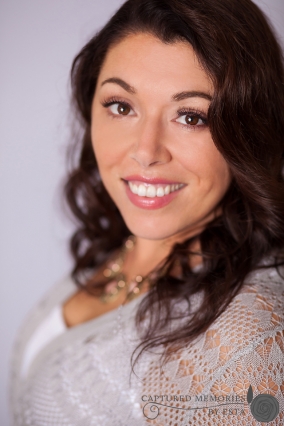 ABOUT THE PHOTOGRAPHER
Thank you for visiting Captured Memories. My name is Esta Eberhardt. Based in Lake City, Florida, Photography has always been a passion of mine…. An outlet for my creative side. March 2011 was the month when I chose to start my journey into the world of Photography as a business.
​
I never realized that in such a short time, I would meet so many amazing people who would allow me to use my creativity to capture such amazing memories!!
I have tried my hand at many different areas of photography and have found that I have truly enjoyed everything I have had a chance to do. My most favorite of them all though, has to be sweet Newborns, Highschool Seniors, Weddings, Birth Stories and most recently I have added, Women's Beauty portraits. These to me are some of the most precious moments. To be allowed the gift of witnessing such special times in someone's life and empowering women to feel beautiful is worth more to me than you'll ever know.
My business has grown and changed as I have chosen the kind of service I want to provide to my clients and I am now a full service photographer providing services from the time we book your session through to receiving all of your beautiful photos . I am there from the beginning when you have questions and ideas you want to work through to your session date and then spending time with you in the studio going over all of your images and choosing the best images you want to take home with you both digital and in High Quality prints and canvases that you'll love for generations to come.
​
When someone asks me what I do, I can honestly say that I am proud to be a photographer and do what I love. I can't wait to make memories for you too!
Yours truly,
Esta Eberhardt
(386) 623-0111
esta@capturedmemoriesbyesta.com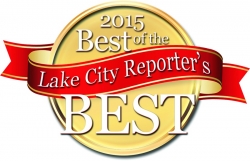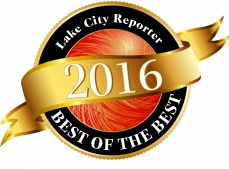 Thank you for Voting me 2015, 2016 & 2017 Lake City's "Best Photographer"!! Three years in a row!
Images proudly published in the following publications:
Family Magazine Winter Issue 2016 (Cover and Inside Photos)
Family Magazine Fall Issue 2016 (Full Feature Story coverage)
Family Magazine Summer Issue 2016  (Cover and Inside Photos)
North Central Florida Bride Spring 2016 Issue (Laura & Thoma's Love Story)
Currents Magazine 10th Anniversary Holiday Issue 2015 (Cover and Inside Photos)
2016 Lake City Community Information Guide (Cover and Inside Photos)
Family Magazine Winter Issue 2014 (Cover and Inside Photos)
Currents Magazine Holiday Issue 2014 (Cover and Inside Photos)
North Central Florida Bride Spring 2015 Issue (Monica and Jon's Love Story)
Esta is a member of:
Professional Photographer's of America (2012-current)
Lake City Chamber of Commerce (2013-current)
2nd Vice President and Committee Chair – Altrusa International, Inc of Lake City, Fl since 2013
Magic Hour Foundation since 2012
Steering Committee Chair – Branford Camera Club
I would like to thank the local small and large businesses who have chosen us for their commercial Photography needs. I truly appreciate your business.
Swift Creek Realty – Carrie Cason
Solaris Healthcare of Lake City
Lake City – Columbia County Chamber of Commerce
EVROSA, Inc
Robinson, Kennon & Kendron, P.A.
CornerStone Home Care