Beauty Portraiture – Lake City, Fl Photographer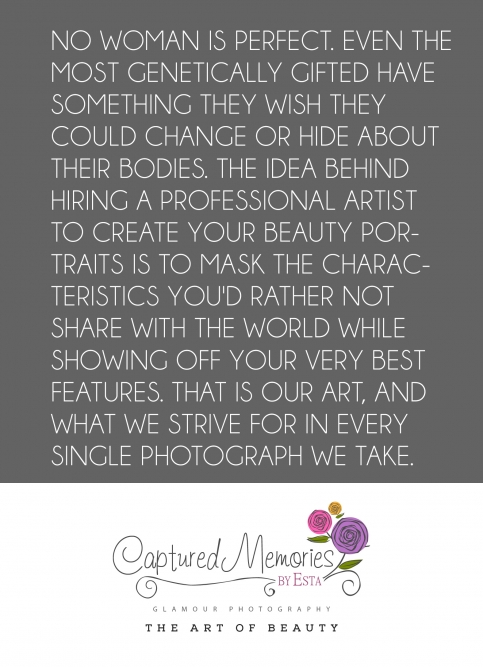 You are completely, and totally BEAUTIFUL!! Yes, you. Don't believe us? We'll show you. We promise. Sexy and Beautiful is an attitude. It's an angle – a part of who you are. Your job is to be yourself. Our job is to bring out the best in you. With professional styling, the right lighting, and a few hours just the two of us together, we will transform you into a thing of pure beauty. Beauty portraits are one of our favorite forms of photography – producing stunning imagery of beautiful women just like you.
We are available for both individual (more Attention on you in a relaxed setting) and group party sessions where you get some of your best girl friends together and share in the experience.