This blog is long overdue but, was something I had to hold off on until they told all of their family and friends. haha It's actually two blogs in one. 
Meet Steven and Jennifer. Jennifer called me in January  after she and Steven decided they didn't want to wait anymore and chose to elope.  After chatting a bit and getting to know her and hearing all about Steven, I was super excited to be capturing this special time for them!
They had been dating for several years and Jennifer had just graduated from college in Orlando, Steven got a job here in Lake City and she followed him here. They knew that forever was in their plans and actually had their wedding planned for January of 2018 at Southern Pines here in Lake City but, when you know you're head over heels in love and just can't wait…. you don't! 
It was a beautiful morning for a Wedding. In true, typical Florida fashion, it wasn't very cold… just comfy. I met them and their two friends who they had attending as their witnesses and were also sworn to secrecy! 😉
You could tell from the moment we walked into the courthouse that Steven couldn't wait to marry his bride! He was so giggly and very obviously in love. We waited for the clerk to get all of their paperwork together and then she legally married them in the courthouse. If I'm being honest, they don't have a great setup for those eloping in the courthouse and there wasn't much room for me to move around to get the angles I wanted but, at the time, they weren't concerned because it meant they would forever be united and that is all that mattered. 
Afterwards, we walked around in and out of the courthouse and got some adorable shots of them together. You can tell in those pictures just how much in love they are. See below.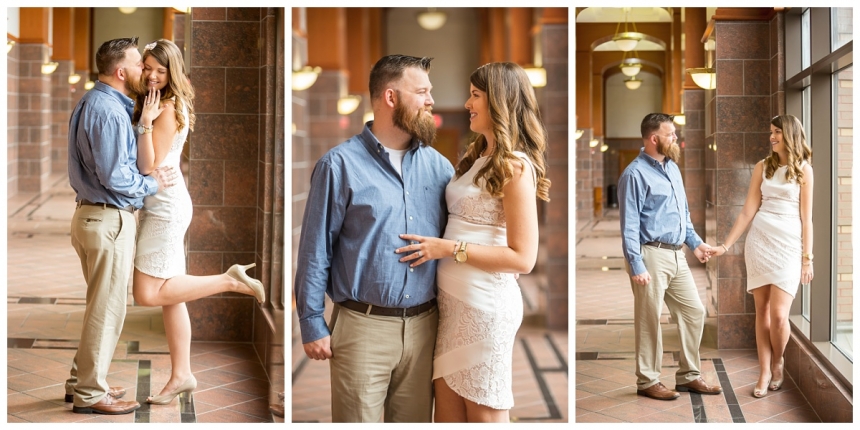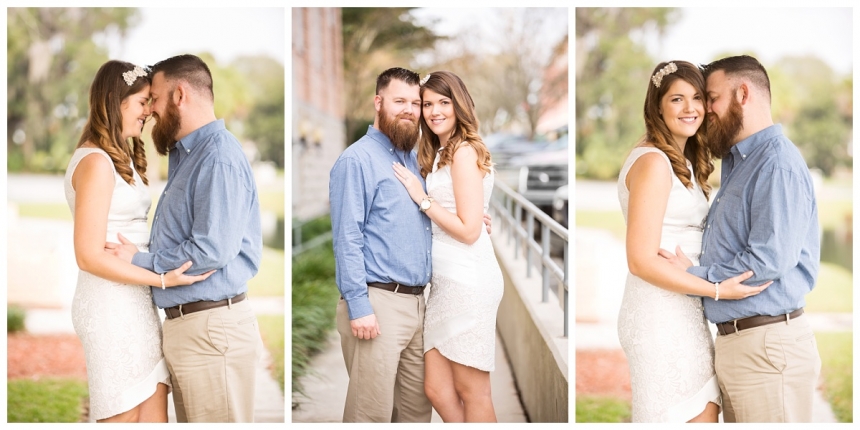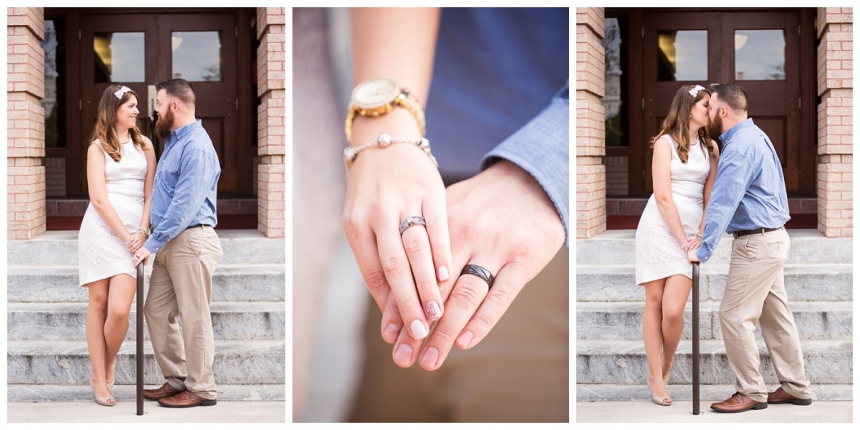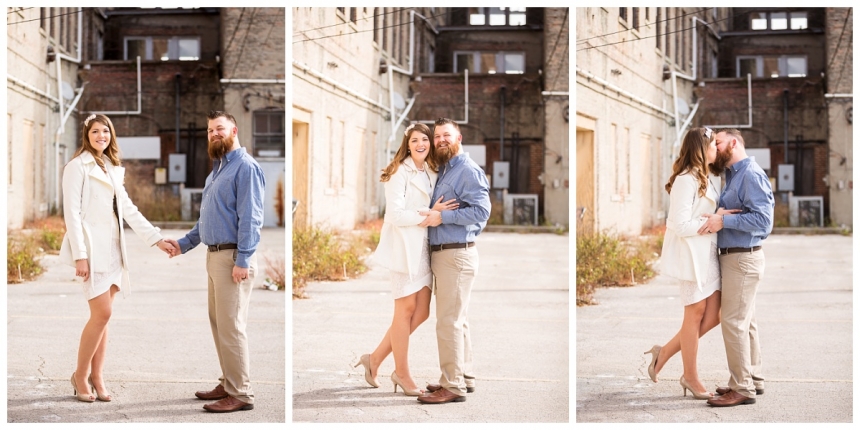 Then in May, it came time for what was going to be their Engagement pictures which then changed to Elopement Announcement pictures. We chose Southern Pines… where they were going to be married. They decided at that point to announce their marriage and invest in their future instead of having the big wedding they originally imagined. They were in love and that's all that mattered. <3
They had just gotten their pup, Maddox, and naturally, he had to be included since he was now a part of their family. 😉
We wondered around this beautiful venue, chatted about their future plans and chased an energetic pup who wanted to play with the big horsey on the other side of the fence! haha I'm in love with how the images turned out. 
Please enjoy some of their fave images from this session as well. 
P.S. He has gotten HUGE since the time of this session! haha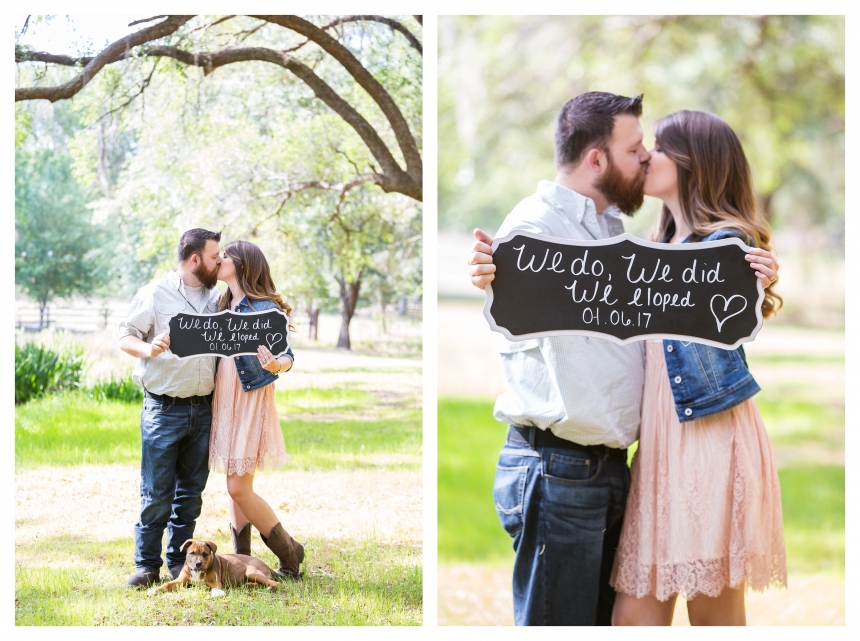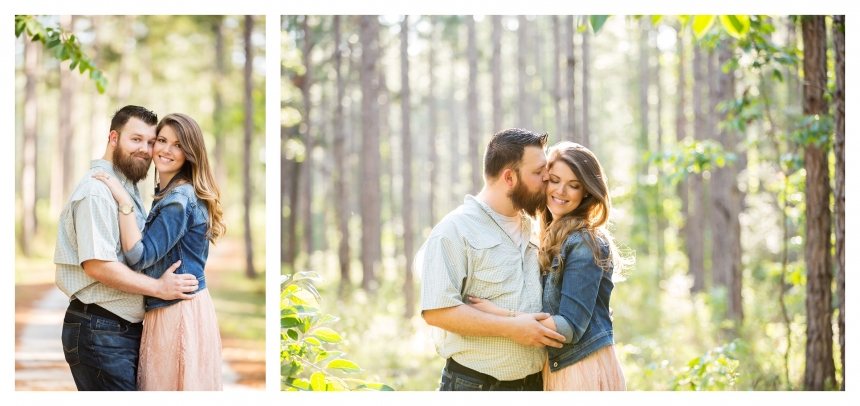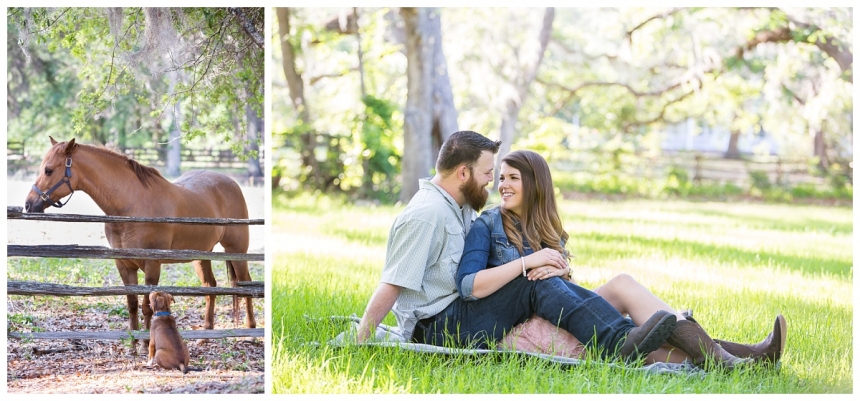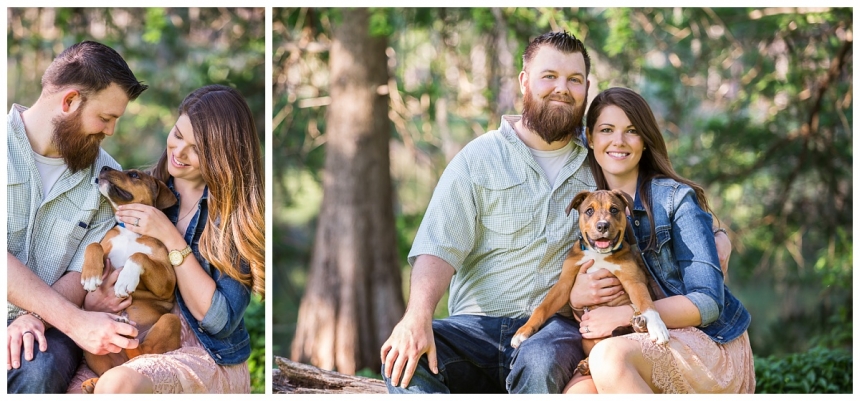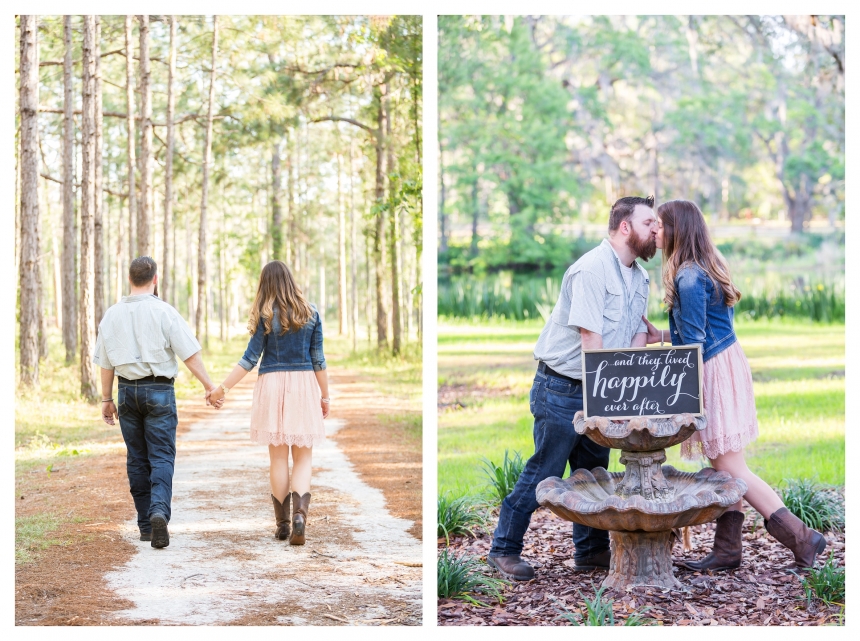 Steven & Jennifer,
I am so thankful to have met you both and can not wait to see what the future holds for your family! As we approach your 1 year Anniversary, I wish you many more years of happiness to come. <3