If you want to see some ADORABLE kiddos, you've come to the right page!

A couple weeks ago, I headed to Branford to shoot Eliza's 6 month portraits and Miss India's 2 year portraits. As we started the session in their Red, White and Blue outfits at their Gigi's house, Miss Eliza gifts me with breaking her record and sitting up for the longest she ever had while I captured her cuteness! Yay Eliza!! 
Then, we were off to their house for some pictures in front of their home where Mom wanted pictures of them in this super cute yellow chair. India wanted no part of it. The one thing we were able to get her to do was  to sit for a few seconds to give Eliza a smooch! haha Toddler's make the rules and as a photographer, we have to go with it and do what makes them feel most comfortable so, inside the house we went and improvised in their living room and I think they turned out oh so cute! <3
Lastly, we went to a local Rock mine their family owns (after hours for safety and with permission) for our Dinosaur themed portion of the session where the girls got to pretend to be cave girls. India is really big into dinosaurs right now so, Mom wanted to do a fun theme around that. She ordered India a cave girl costume but, couldn't find one in Eliza's size so, I made it! Practically "sewed" it right on her! lol I just love how her vision came to life! 
Please enjoy Mom's favorite images below.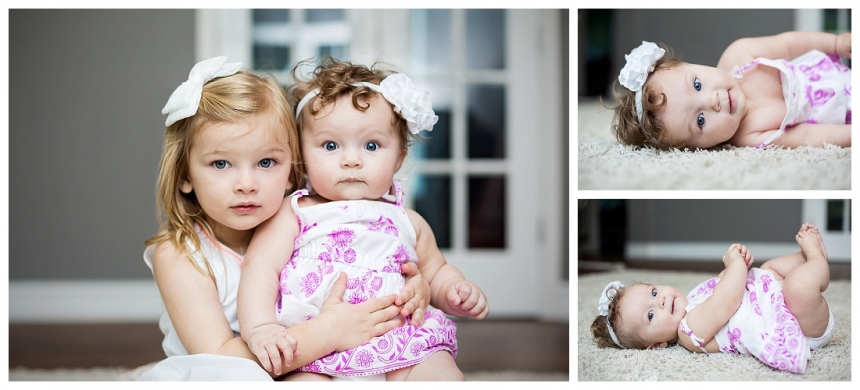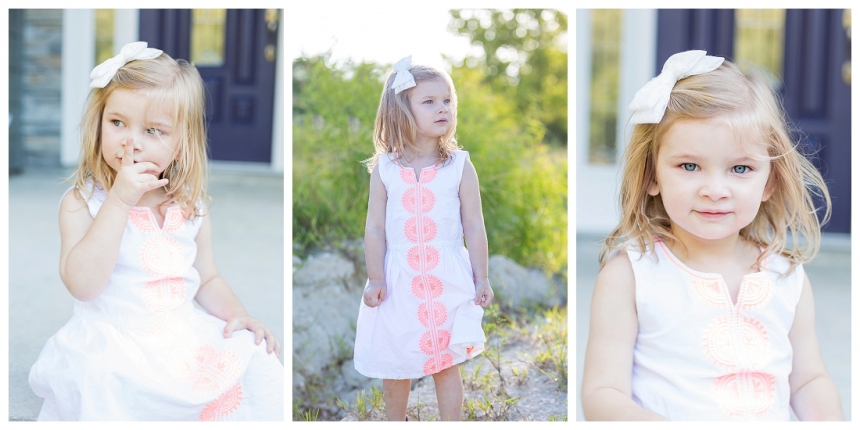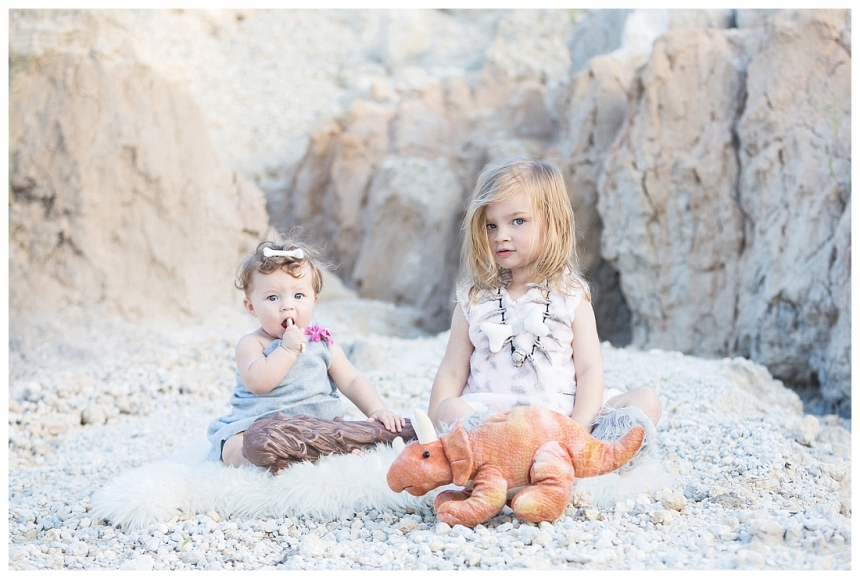 Want to see how Eliza and India have changed? Here's some blasts from their pasts:
http://www.capturedmemoriesbyesta.com/2016/02/11/baby-eliza-newborn-branford-fl-photographer/
http://www.capturedmemoriesbyesta.com/2015/05/02/indias-1st-birthday-cake-smash-portrait-session/